​​Vikings WBC Information and Contact Details
"Wheelchair basketball is an exciting sport played by physically disabled and non-disabled athletes. It is the best Paralympic team sport and our club has created Paralympians and hopes to continue doing so. We also focus on all players achieving their individual or team goals no matter how big or small. Our club changes lives in the sports hall as well as outside"
We are based at Lansbury Bridge School, St Helens, WA9 1TB. We have club members from
St Helens and all​ over the Northwest of England.
​
We work with other
satellite clubs and clubs within the North West region which helps us
with our development and junior progression.​
We are affiliated to our governing body BWB - britishwheelchairbasketball.co.uk

​
For more information please contact us or check out our Facebook Page !
Email:- vikings2009wbc@hotmail.co.uk
Lee Horsley's Mobile :- 07889791514

Nicola Frost :- 07970352077

​​​​​Sue Peel :- 07811694234​
​​​​
https://www.facebook.com/page

@VikingsWBC
​

​vikings_wbc

​​​​​​​​

​​VIKINGS WHEELCHAIR BASKETBALL CLUB RELY ON PUBLIC GENEROSITY FOR MUCH OF THEIR FUNDING TO RUN THEIR CLUB. YOU CAN HELP THEM BY DOING SOME GUILT FREE SHOPPING!!
JUST FOLLOW THE LINK BELOW AND SUPPORT THE VIKINGS WHEELCHAIR BASKETBALL CLUB AS YOU SHOP ONLINE. THEN PASS THE INFORMATION TO FRIENDS AND FAMILY!
​THANK YOU....



Easyfundraising.org.uk - Vikings Wheelchair Basketball Club

​​



​​​​
DUE TO CURRENT COVID SITUATION THERE IS LIMITED ACCESS
PLEASE CONTACT US FOR INFORMATION IF REQUIRED​
​​​Vikings Team Training @ Lansbury Bridge School
If you would like to attend training and
may need to borrow a sports chair please
contact us to make sure we have a chair
available, thanks!
​
Sometimes training has to be cancelled with short notice so please check Facebook
or text before attending if you are not a regular member and we don't have your details.


Thursday :- 6pm - 9pm (Look below for other training details)

PLEASE CONTACT THE CLUB TO FIND OUT THE TRAINING TIME
​DESIGNED TO SUIT GETTING THE BEST OUT OF TRAINING FOR
​INDIVIDUALS AND ALL CLUB MEMBERS.
INDIVIDUAL TRAINING TIMES CAN CHANGE SO KEEP YOUR CONTACT
DETAILS UPDATED WITH US TOO.​​​




​ ​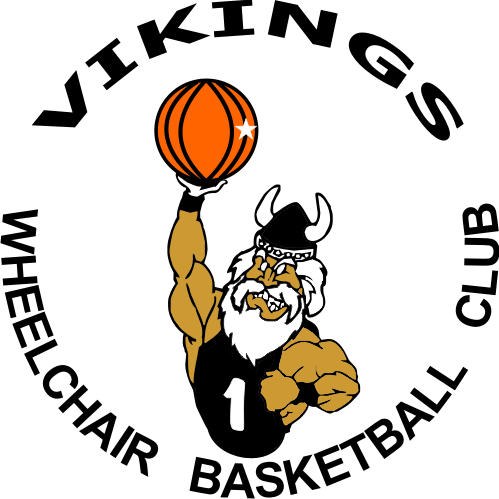 Vikings Wheelchair Basketball